Career Portfolio
Build a treasure chest of evidence that shows your skills and achievements. Use privacy settings to control visibility and get unlimited storage to save multimedia files such as projects, work samples, and awards that prove your abilities more than simple keywords on a resume.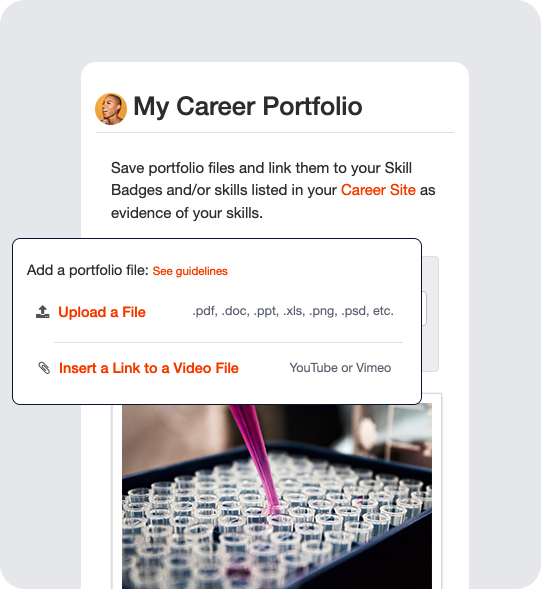 Skill Builders
Build or refresh in-demand skills all employers want with 40+ Skill Builders. Boost your knowledge & skills and learn how to clearly explain and sell your skills in job interviews, networking conversations, and performance reviews.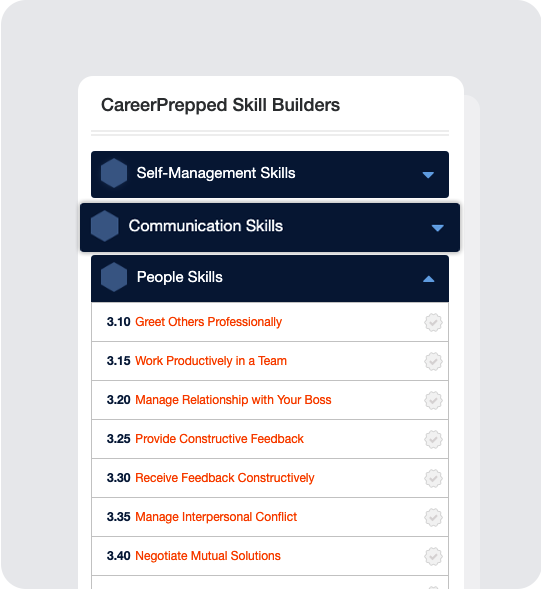 Skill Badges
Claim Skill Badges to help you prove your employability skills with tangible evidence others can review and endorse. Ensure employers have no doubt you've got the skills research shows they want but struggle to find in job candidates.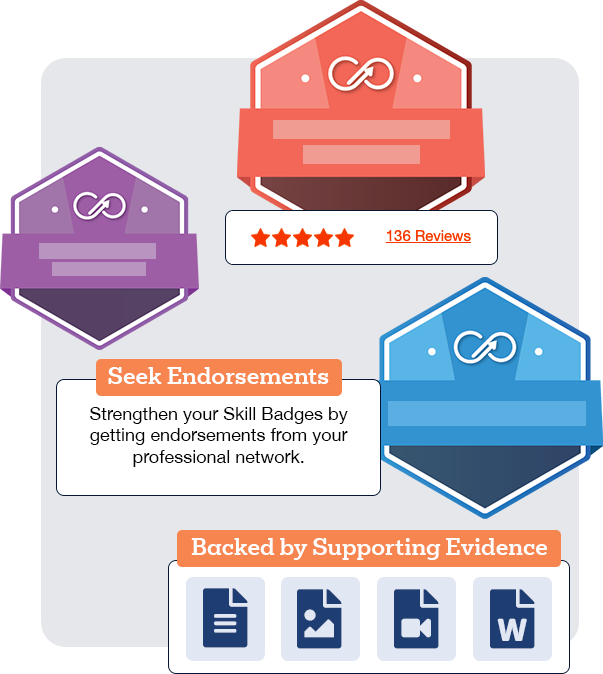 Skill Feedback
Get your claimed skills recognized through the power of feedback. CareerPrepped lets you provide evidence to prove each skill you have and then get feedback from community members and industry mentors on how well you've proven them. Improve your skill evidence and increase your feedback ratings to showcase your proven skills to employers.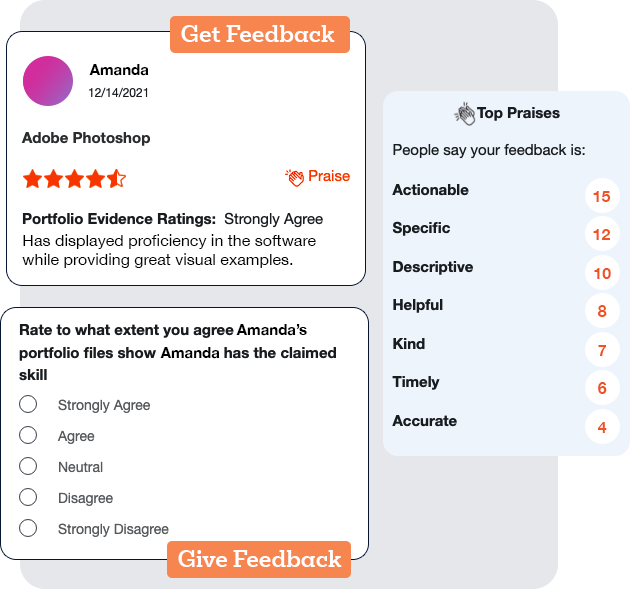 Skill Endorsements
Collect meaningful endorsements and testimonials from people who have seen your skills in action, not just artificial endorsements of skills from your connections. Validated endorsements of specific skills with supporting evidence help you stand out and persuade employers to hire you over the competition.